RV Owners Are A Perfect Market For Your Business
There are two kinds of Recreation vehicle (RV) owners. The first are people who love to explore and travel on their terms. They like setting their own itinerary, bringing all the comforts of home, and even taking their pets along. These RV owners love exploring state and national parks, as well as parts less known. The second type of RV owner are those who live in the RV full time. Some love RVs because they offer affordable housing in dream locations. Others like the ability to move from place to place and change scenery with the seasons. Some just like the ease of the more minimal lifestyle that comes with owning an RV.
RV owners are a great market for the right businesses. Whether they are hobbyists or living in their RV full time, there are many goods, products, and services they need. You just have to reach them. Our RV owners list is a great place to start. It contains all the information you need to connect with RV owners directly.
More People Are Buying RVs Every Year
RVs are becoming more popular every year. 11.2 million homes in the US own an RV and 9.6 million homes have expressed an interest in procuring an RV in the next five years. Between 2001 and 2021 RV ownership in the US rose by more than 62%. In 2021, the RV market was valued at $33.95 billion and is expected to grow to $59.16 billion by 2027 at a CAGR of 9.7%. This growth is mostly driven by the increased popularity of camping. RVs are popular among millennials, especially with trends like van life and off-grid living becoming popular on social media. RVs are also growing in popularity as an affordable housing option. Finally, new technologies like solar power, satellite phones, and remote work are all driving interest in RVs.
Valuable Demographics Of RV Owners
The vast majority of RV owners are above the age of 55, while 34% of owners are between 18-54. Most of these individuals are retired with only 30% of RV owners working full-time. However, Gen Z and Millennials are the largest growing sector of new RV owners. 22% of RVs are owned by adults 18 to 34. 77% of RV owners do not live with children in the home. 59% of RV owners are female and 40% are male. 54% of RV owners have an average household income of over $65,000.
The states with the most RV owners are Indiana, California, and Texas. RVs are often purchased in Alaska, Delaware, Montana, New Hampshire, and Oregon because they have no taxes. Most RV owners use their RV an average of 20 days a year. The majority of RV owners, 39%, are casual campers, while 33% are family campers. 1.5% live in their RV full-time. 70% of those living in their RV full time are women.
RV Owners Are An Ideal Target For Many Industries
Beyond RVs, RV Owners need many goods, products, and services across a variety of industries.
Here are just some of the industries that will benefit from our RV owners list.
Insurance
All states require a minimum of liability insurance, while most individuals purchase a policy that includes property damage (PD) and bodily injury (BI) coverages. RV owners who live in their RVs full-time often opt for comprehensive (comp) and collision (coll) insurance. This is known as "full coverage insurance" and protects them in any event. Popular RV insurance add-ons include uninsured motorist/underinsured motorist (UM/UIM), medical payments (med pay), and roadside assistance. RV Owners also like coverages like vacation liability, personal effects coverage, and towing.
Travel And Tourism
RV owners love to travel. They especially like visiting natural wonders found at national parks, state parks, and national forests. They also like accommodations such as private and public RV sites. They love visiting different towns and seeing unusual roadside attractions. Tourism companies especially can benefit from RV owners as they already have their travel covered. Adventure tour companies also can benefit, especially toy hauler owners.
Trucks And Other Towing Vehicles
RV trailer owners need vehicles that can tow the trailer. These are typically large trucks with big towing capacity. SUVs and Jeeps are also popular towing vehicles because they can go off-road. Vehicles also need to be fitted with hitches to be able to tow. Auto dealerships can benefit from this list, especially those that specialize in tow-capable vehicles.
Navigation Devices
While traveling, RV owners use navigation tools like GPS. The most common navigation tools used are in-dash navigation systems and smartphones. However, RV owners who like to go off the beaten path use satellite technology to navigate because they are outside of the normal cellular service range.
Off-Grid Technology
Off-grid technology like water filters, solar panels, and signal antennas are very popular among RV owners. This technology is especially popular among Millennials and those who own Class B campervans. Drivers of toy haulers also like off-grid technology to maintain their amenities while they are at base camp. RV owners also look for things like composting toilets, gray water systems, and other green alternatives to standard household amenities.
Internet Accessibility Technology
RV owners who live full-time in their vehicles also need access to the internet. This is especially true among the growing segment of remote workers living in campervans. Satellite internet and television are very popular. So are signal-boosting antennas, cellular internet equipment, and hot spots. These devices help boost signal which is a must for remote workers on the road. Internet providers can also target this market, as many RV owners use more than one provider to ensure wider coverage.
Outdoor Outfitters
RV owners love to explore the great outdoors. They often purchase outdoor vehicles like mountain bikes, dirt bikes and enduro motorcycles, and quads. RV owners also purchase watercraft like kayaks, canoes, and jet skis. Further, they also use a lot of camping equipment like cookware, lighting, and camp tools because of their durability and ease of use. They also purchase things like tents, awnings, and camping furniture to maximize their outdoor lifestyle. Further, many wear apparel designed for outdoor living like hiking boots, base layers, and cargo pants. RV owners also purchase a lot of fishing and hunting gear.
Mechanical Tools
Both motorhome and trailer RV owners usually bring tools with them. Oftentimes, they perform routine maintenance and repairs themselves. They usually take emergency tool kits with them that include things like tire inflators, battery chargers, and sensors. They also purchase standard mechanical tools like wrenches, socket sets, and screwdrivers. Many also keep emergency kits with them that have things like fire extinguishers, first aid kits, and flare guns.
Small Kitchen Appliances
RV owners have limited space in their vehicles, so they are always looking for ways to maximize their amenities without compromising space. RV owners who live full-time in their RVs love small kitchen appliances like instant pots, air fryers, and microwaves that can replace standard large kitchen appliances. RV owners who only use their RV for recreation also purchase things like ice makers, margarita machines, and ice cream makers.
Specialty RV Accessories
RV owners also buy a lot of accessories for their RV like surge protectors, sewage hoses, and water pressure gauges. They also invest in RV-specific furniture like telescoping tables, mounted gliders, and memory foam mattresses. Class B RV owners also invest in a lot of things like modular furniture, compact appliances, and electrical system devices like inverters.
Storage
RV owners that don't live in their RVs often need a place to store their RV. Self-storage facilities that offer either indoor or outdoor storage can benefit from this market. Storage covers and jacks are also important to protect RVs during storage. Security systems for the RV are also very popular for storage.
Towable And Drivable RVs
There are two primary categories of RVs. The first is drivable RVs, also known as motorhomes. These RVs are full vehicles that can be driven from site to site. The second category is towable RVs. Towable RVs require another vehicle to tow them to their destination. Towable RVs are more affordable to own than motorhomes. However, prices range on RVs depending on the features. Some RVs are high-end luxury features, while others offer simple comforts/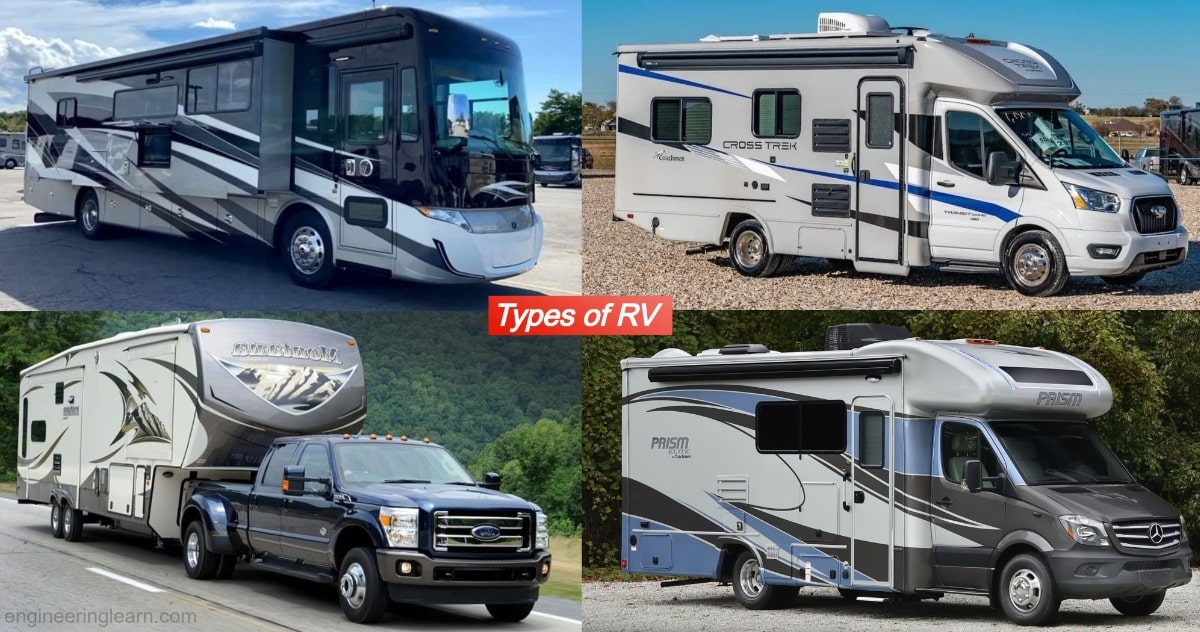 The Different Types Of RVs
There are many different types of RVs within these two different categories. These RVs have a range of features and functions. Some are better for full-time living, while others are designed specifically for camping.
Class A
Class A RVs are the largest style in the market, many are the size of a large city bus. There are two primary types of Class RV. The first type runs on gasoline and the second type runs on diesel, these are also called "diesel pushers." They offer all the comforts of a home like residential-style appliances like washing machines and refrigerators, master bathrooms with showers and tubs, and high-quality furniture. Some have slide-outs that double the space when they are parked. They also have plenty of storage for all their personal items. They are primarily for full-time living because they are spacious but can be expensive to drive from location to location.
Class B
Class B RVs, also known as camper vans, are extremely popular among Millennials and Gen Z. They are typically built on a van or truck chassis and can have gas or diesel engines. They are smaller and range from 18-25 feet in length. They are easy to drive and have comparably low fuel costs to other models. Camper vans are usually used in urban areas because they are very discrete or on adventures in remote areas as they typically are self-contained. They are small but are designed to optimize space and contain small bathrooms, kitchens, and living areas. Class B RVs are mostly used for camping but some people live in them full-time.
Class C
Class C motorhomes are similar to Class A but they tend to be smaller. They have a cabover profile, where a bed or storage is located above the driving cabin. They have similar amenities to Class A motorhomes that include kitchens, bathrooms, and spacious living areas. Some have pull-outs while others are static. Class C motorhomes are also popular for full-time living. However, since they are smaller than Class A, they offer more travel affordability. They're also more maneuverable and can fit in most campsites. Class C RVs are popular with families because they provide accommodations for several people.
Pop-Up Trailers
Pop-up trailers were designed specifically for camping. They are a compact trailer that folds up for easy towing. At the campsite, they pop up to reveal canvas sides and often extensions. They are essentially an upgraded tent. You can sleep in the open air without lying on the ground. Pop-up campers are extremely popular with families and outdoor adventurers. They are also typically the most affordable RV option.
Teardrop Trailers
Teardrop trailers are very similar to pop-up trailers as they are designed for easy transport and offer a more comfortable camping experience. Teardrop campers get their name from their teardrop shape. They offer minimal features and comforts but are highly functional. Many have kitchens, bathrooms, and multiple sleeping areas. They are very lightweight, so they can be hauled by most tow-capable vehicles.
Travel Trailers
Travel trailers are the most popular type of towable RV. They are towed by a hitch and usually parked at a campground. They are also popular for full-time living and among families who like to camp. They offer all the standard comforts of a house including kitchens, bathrooms, and modern appliances. Travel trailers are also very affordable but require a vehicle with a large towing capacity.
Toy Haulers
Toy haulers are designed for people who love to seek adventure outside. They have a large garage that can house outdoor toys like dirt bikes, 4x4s, and jet skis. They are available as travel trailers and fifth wheels. However, some motorhomes can be considered toy haulers. Beyond the garage, they have comfortable living quarters and can accommodate a whole crew. Some have a built-in deck that slides out to relax and enjoy the scenery. Toy haulers make a great base camp for hunters, riders, and anyone who loves outdoor sports.
Fifth-Wheel Trailers
Fifth-wheel trailers are the largest type of towable RV. They are designed specifically to be pulled by a large pickup truck. These are extremely spacious on the inside and are designed for full-time living. Many have features like modern appliances, electronics, and off-grid capabilities. They can be extended with slide-outs and have extensive floor plans.
Truck Campers
Truck campers are also designed specifically to be hauled by a truck. Truck campers slide into the bed of a truck, converting it into a motorhome. These are great options because they offer the easy driving of a motorhome, but the affordability of a traveler. Truck campers are similar to Class B RVs in terms of amenities. The sleeping area is usually located in a cabover profile above the driver cabin like a Class C RV. Truck campers are usually used by campers and off-road adventures.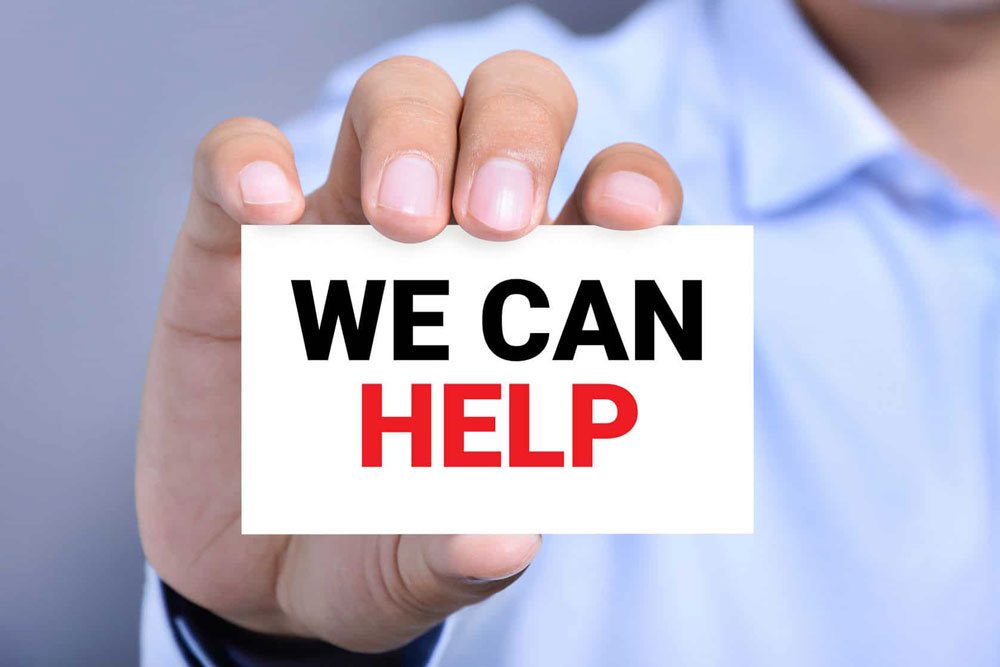 We Can Help You Tap Into This Growing Market
Founded in Las Vegas by a Service-Disabled Veteran, Sprint Data Solutions Worldwide Marketing can help you access this growing market. We have accumulated one of the largest consumer databases on the market. We offer many specialty lists with different segments like RV ownership to help you connect with the right customers. Each of our lists contains comprehensive data including demographic, psychographic, and lifestyle information to help you really learn about the consumer base. With our lists, you'll be able to target your campaign and personalize your messaging.
At Sprint Data Solutions Worldwide Marketing, we also guarantee the quality of our lists. We use strict collection protocols and vet the information thoroughly to ensure that it is up-to-date, comprehensive, and accurate. We use certification systems like the National Change of Address (NCOA) and the Certified Address Accuracy System (CAAS) to verify our information and ensure our lists have the highest quality data. We also run several in-house screening checks that can help you target the right clients every time and increase the ROI on all your marketing efforts.
Target The Right RV Owner For Your Campaign
With a quality list from Sprint Data Solutions Worldwide Marketing, you will be able to reach your audience with messaging that resonates with them. Using our comprehensive data sets, you can address their pain points and find the right target for your offerings. Our lists are great for emailing, direct mailing, and other direct customer reach outs. When you purchase a list from us, we'll walk you through the data and show you how to maximize your ROI.
Get started now by contacting us. Our helpful team at Sprint Data Solutions Worldwide Marketing will answer any questions and help you find the right list to meet your goals.