Uber Drivers Lists l Gun Owners Lists l Coffee Shops Mailing Lists l Gas Stations Owners Lists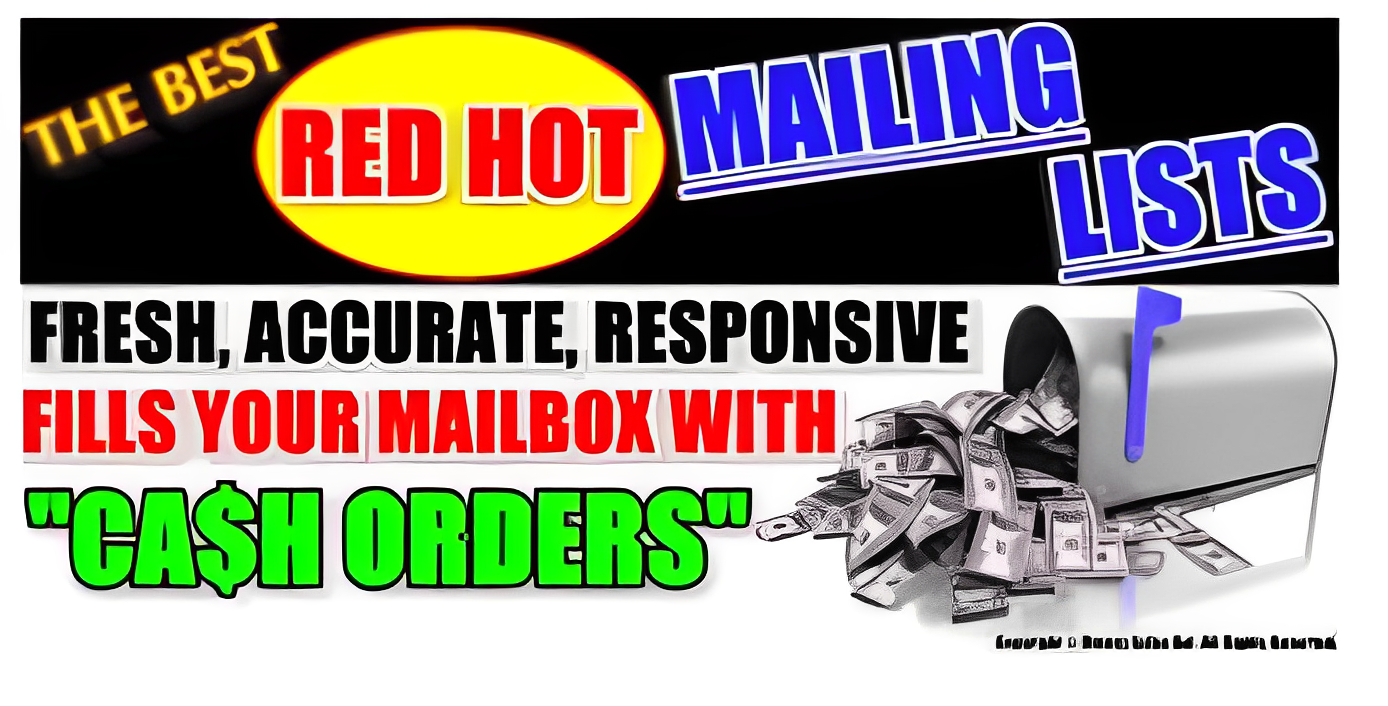 Uber Driver Lists, Lyft Drivers Mailing List, First Responders Mailing Lists, Hunting & Shooting Interest List, Video gamers Mailing List, Trump Gear & Product Buyers, Americas Complete 411 Database, Real Estate Agent Database, Pope Virtual Easter Mass Attendees Mailing List, Asthma Suffers Mailing List, Ballet Supporters Mailing List, Writers Of America Mailing List, Zoo Park Visitors Mailing List, College Basketball Fans, NCAA Football Fans, NFL Fans Mailing List, NHL Fans Mailing List, SAMS Club Members, Gold Card Holders, Scuba Divers Mailing Lists, Union Members Mailing List, Postal Carriers Mailing List, Credit Union Members Mailing List, Sewing & Crafts Mailing Lists, Hobby Store Goers Mailing List, Pharmaceutical Reps of America Mailing Lists, Coffee Shops Mailing List, Bar & Clubs Mailing Lists
Getting in touch with the best possible leads for a business isn't always easy to do. Businesses need to be able to connect directly with potential clients or customers who have a proven history of being responsive and open to communication and that have a history of going from just a lead to being a sale. Those conversions matter, and they begin with the right kind of mailing list.
At Sprint Data Solutions, we understand how important it is to have a mailing list that actually gets results. That's why we curate our lists from a wide range of sources including:
Trade shows
Directories
Surveys
Trade associations
Government certification files
Other sources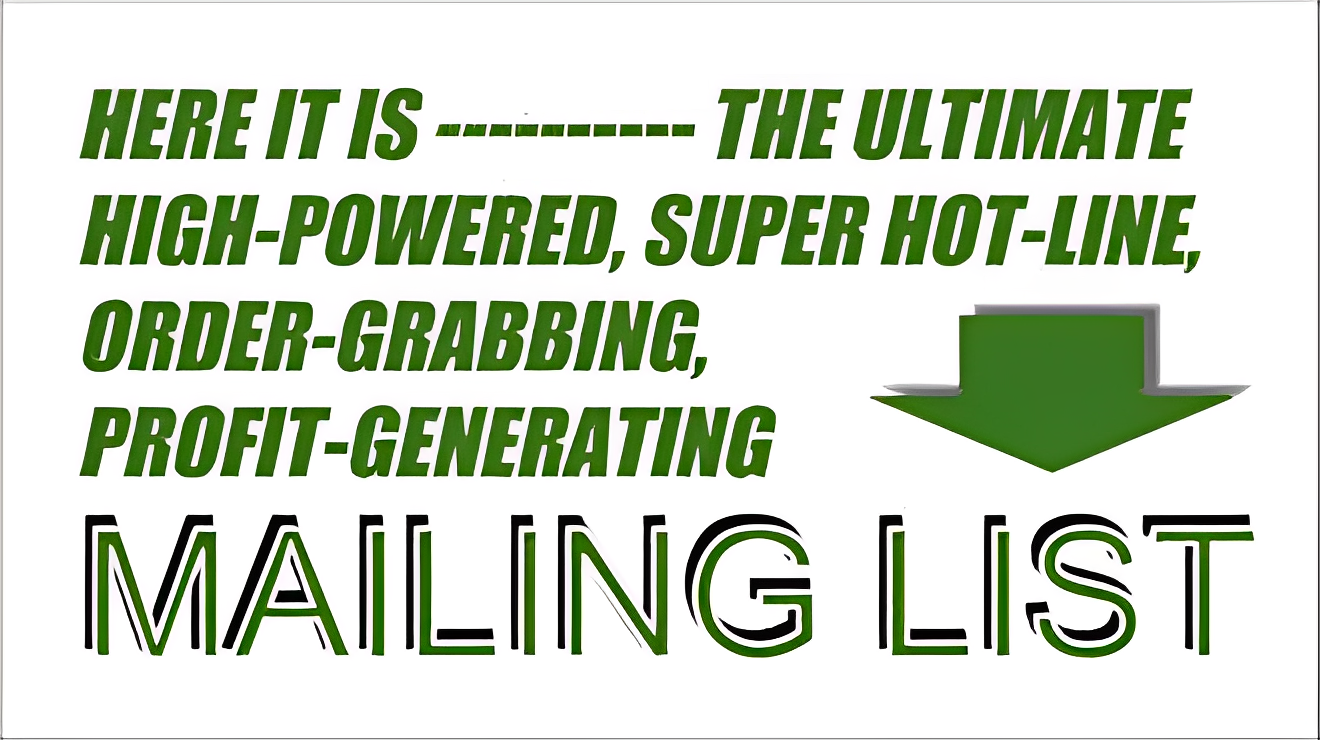 This makes it easier for our clients to find exactly the exact mailing lists that work for them. Our deeper data pool makes sure that when you contact a lead, they'll be interested in what you have to offer. We also have a wide range of different options when it comes to the kind of specialty list you need. These include numerous types of mailing lists including the following.
Consumer Postal Mailing List
Reaching out to consumers is easier than ever when you have the right consumer postal mailing list on your side. We'll compile a list for you that can reach exactly the consumers that you want. Additionally, you can choose from any of our specialty mailing lists that will let you further customize your outreach. Some examples of options include:
Adult Pleasure Product Buyers Mailing List
Last Minute Online Toy Buyers Mailing List
Lava Lamp Owners Mailing List
Astrology Artwork Buyers Mailing List
Marijuana Smokers And Growers Publications Readers Mailing List
And more
As you can see, our specialty lists are incredibly detailed and can include a tremendous range of different options. No matter your specific focus you will be able to customize your list for exactly the type of responses you are looking for.
Business Postal Mailing List
Business postal mailing lists enable businesses to reach out to business customers and form strong B2B connections. When your business future depends on being able to connect with those who are most likely to be interested in what's being offered. Some examples of our specialty lists for business postal include:
Marijuana Dispensaries and Head Shops of America
Marketing Managers Mailing List
Mechanical Engineer Association Members Mailing list
Aerospace Companies Mailing List
New Car Automobile Dealers of America Mailing List
And more
Whatever type of business you operate and no matter what type of business relationship you need to forge, we can help you connect with the businesses that will be most interested in working with you and growing together.
Artificial Intelligent Mailing List
All of our mailing lists are compiled by an artificial intelligence program. This way, large amounts of data are more accurately gathered, reviewed, analyzed, and used to create a strong, high-performing mailing list. No matter what your specific mailing list needs are, our team can make it easier for you to get lists that give you results.
Sweepstakes Mailing Lists
Sweepstakes are a great way to drive up interest and revenue for any business. It's one of the fastest and simplest ways to connect with potential customers, spread the word about your business, and more. Our sweepstakes lists can be customized for any situation and any need. This includes sweepstakes mailing lists for virtually any city as well as online options and more.
Mortgage Mailing List
Mortgage mailing lists let you connect with those who may be ready to refinance or take out a first mortgage. Data is compiled from a wide range of sources, ensuring that you are truly connecting with those that are most likely to be receptive to your offers.
HOT Specialty Lists
Above all else, the reason that we get such great results for our clients can often be enhance even further by the use of our hot specialty lists. These lists let you connect with highly niche individuals or businesses that are proven to be interested in your busines and what it offers specifically. These specialty lists can take your marketing efforts to a whole new level by connecting you with people who are truly interested in your products or services, no matter how unique they may be. Mailing List for Divers, Driver, Boater, Gamblers, you name your target audience and we got the list with over 70,000 different mailing/telemarketing lists to choose from
This lets you avoid wasting time marketing towards a group or demographic that may not be interested in your business, saving you time and money and boosting your overall ROI as a result.
Dental Marketing
For those in the dental field, it's well known just how important it is to connect with the right dental professionals and customers. Driving up your bottom line is easier when you have an accurate, responsive dental marketing list and our team can deliver.
Live Call Transfers
Telemarketing isn't dead. Far from it, in fact, and our live call transfer lists can connect anyone with the businesses or individuals who have been shown to be more receptive to calls and phone marketing. This in turn means that you're better able to get the results
Getting The Best Results For Your Business
Of course, these are just some examples of the main types of mailing lists that are available. Our team will listen to your specific needs and then work to compile a specialty list that fits your needs and situation exactly. This means improved results that you can actually count on. No matter what it is that you're looking for or what markets you're targeting, we are here and ready to help at Sprint Data Solutions.
Beyond just the main types of mailing lists, we also offer highly specialized mailing lists that go well beyond just the basics. From the Lobster Easters Mega Munchers list to our Anti-Aging Injections Buyers Mailing list, no matter the field that you are in you will be able to have a list complied for you that fits into your business strategy perfectly. This ensures that no matter the need, you'll get maximum ROI and be able to reach out to those on your lists with the utmost confidence.