Access Real-Time, Complaint Health Insurance Leads
When it comes to our health, we must understand all the options available on the market to make the best choices. Many individuals obtain health insurance through their jobs or the open market through Healthcare.gov. Often consumers overpay for coverage that doesn't match their needs or they even go without because they can't find a good policy option for them. This is because most consumers do not know all of their health insurance options. If you are a health insurance provider, reaching these consumers with better options is a win/win for both of you.
Your consumers will have a policy that better meets their needs, while you grow your consumer base. Unfortunately, reaching your ideal consumers can be a challenge, especially since the health insurance market is very competitive. An excellent strategy to reach your target market is with a health insurance leads list from Sprint Data Solutions Worldwide Marketing. We offer the highest-quality, most up-to-date leads lists on the market.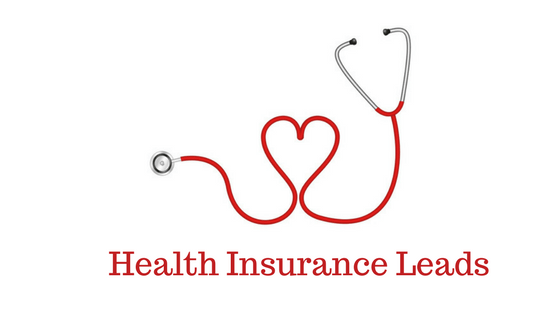 What Are Health Insurance Leads?
Health insurance leads are a list of consumers who have expressed a strong interest in health insurance. For example, they have recently submitted a quote to obtain new a health insurance plan. These high-volume insurance requests contain customers that are who want to find options for health insurance providers. They have all opted-in to learn more about different health insurance providers. These individuals are actively engaged, qualified leads looking to purchase a policy soon.
What Are The Benefits Of A Health Insurance Leads List?
Acquiring any leads list is very beneficial to businesses. Prospecting is the most time-consuming part of the sales funnel. First, you have to identify potential customers. Then you have to research their contact information. Next, you have to determine their unique demographic, psychographic, and lifestyle profile. Both contact information and their personal qualities are very challenging information to get, even with access to the internet. The vast majority of this information is private.
If you do get all of this information, you have to then compile this information manually into a functional spreadsheet. Then you have to contact them individually to just gauge their interest in your industry. From there, you have to determine if they are interested in your products and services. Once you have qualified your leads, then you can get to your offer.
Qualifying leads is not just a time-consuming process, it also is a costly process when you consider the labor power and overhead required. Purchasing a leads list helps you skip this step and go right to selling. This opens your budget, resources, and staff to pursue other marketing efforts. This creates an exponential return on investment (ROI) for every lead purchased.
To enjoy these benefits, you must work with a trusted leads list provider like Sprint Data Solutions Worldwide Marketing. All of our lists have been obtained through strict collection protocols. They've been vetted and verified for accuracy, The best part is each of our health insurance leads has already been qualified. You'll not only enjoy a higher ROI, but you will be able to get right to selling.
What Types Of Health Insurance Leads Are Available?
No matter what your preferred marketing and sales channels are, we have health insurance lead lists for every need. Sprint Data Solutions Worldwide Marketing offers:
Live Transfer Leads: Live transfer leads are real-time leads. They are transferred from a lead service provider who qualifies the lead and connects them to the right insurance provider. These are the hottest health insurance leads on the market and have a very high rate of success.
Direct Mail Leads: Direct mail leads contain all the address information to send the leads direct mail marketing offers. Direct mail is an excellent marketing channel because it allows you to provide an offer when the customer is most open to hearing them. Direct mailers are an excellent tool for health insurance because you can offer a large amount of valuable information through a letter, brochures, and informational packages.
Email Leads: Email marketing is a very cost-effective marketing channel. It's ideal for health insurance providers because you can easily include things like a quote form and attach information about your different policy offerings. You can also easily personalize and micro-target your email messaging to ensure you are addressing their unique health insurance needs.
Telemarketing Leads: The leads on our health insurance list have specifically requested information from health insurance providers. Contacting them by phone is a great way to not only connect but to get a better idea of their needs. Our health insurance leads list has all the data points and information you need to run an effective telemarketing campaign.
Text/Small Message Service (SMS) Leads: SMS marketing is one of the most effective ways to reach consumers. With our health insurance leads, you can quickly connect with these leads through text. Make sure to personalize your message using our valuable data points. Also, it's a good idea to include links to get a quote or more information.
Aged Leads: Our main health insurance leads are time-sensitive. They are very hot and need to be acted on fast. However, our aged health insurance leads can still be very valuable. These consumers may not have found a health insurance provider. Those that did may not have found a provider that meets their needs. Further, even if they are happy with their provider, if you offer more competitive coverage, deductibles, and premiums, you could easily win their business. These leads are also less affordable than our premium time-sensitive leads.
All of our leads lists are complete with valuable demographic information to help you tailor your messaging to the consumer. This ensures they are going to really consider your offerings.
Health insurance leads are highly time-sensitive. This is why we deliver real-time insurance leads lists to our customers. Pulled from month-to-month feeds for insurance quotes, our lead lists can be customized to include a range of health insurance leads including:
Healthcare Insurance Leads
Dental Insurance Leads
Vision Insurance Leads
Preferred Provider Organization (PPO) Leads
Health Maintenance Organization (HMO) Leads
Exclusive Provider Organization (EPO) Leads
Point-of-Service (POS) Insurance Plan Leads
High Deductible Health Plan Leads (HDHPs)
Health Savings Account (HSA) Leads
Medicare Leads
No matter your target market, we have a leads list that will help you reach more customers. Our leads lists are ideal for:
Health insurance companies
Individual health insurance brokers
Group health insurance brokers
Employer health insurance brokers
Health insurance agents
Health insurance supplement providers
Supplemental health insurance
Providers of alternatives to health insurance like concierge medical providers
Why Are Our Health Insurance Leads Time-Sensitive?
All of our health insurance leads come from individuals who have requested information about health insurance policies. They filled out a quote, sent a contact request, or signed up to learn more. They are actively looking to purchase a health insurance plan immediately. Many of them are going to accept the first quality offer they receive. At Sprint Data Solutions Worldwide Marketing, we understand the urgency of these leads. We make sure they are extremely up-to-date with the most recent requests–guaranteed.
Leads For More Than Just Health Insurance
Beyond health insurance providers, many other industries can benefit from our health insurance leads list including:
Hospitals And Healthcare Facilities
Healthcare facilities like clinics and hospitals can benefit from our leads lists. By showcasing their low prices, cash pay options, and payment plans, they can show consumers that they can access affordable healthcare in their area. These leads are also great for showcasing what insurance providers partners with your healthcare facility. This helps consumers pick the policies that best help them access your services.
Physicians And Group Practices
Beyond healthcare facilities, healthcare providers can benefit from this list. Many providers offer concierge medicine. Concierge medicine is also called boutique medicine, retainer-based medicine, and direct primary care. It is a legal workaround that many healthcare practitioners now offer to people struggling to get the healthcare they need with their existing policies. When you sign up for concierge medicine, you pay a monthly fee like an insurance company. However, you get priority care within a group practice.
Telehealth And Online Healthcare Providers
One of the biggest emerging trends in healthcare is telehealth providers. These providers offer consumers an affordable option for minor medical care. A telehealth provider for example offers care for simple health issues like UTIs, sinusitis, and seasonal allergies. They also offer lab work, pharmaceutical prescription renewals, and elective care for things like hair loss and acne. These affordable offerings are very attractive to the consumers on our health insurance leads list.
Pharmacies And Pharmaceutical Companies
One of the biggest costs of healthcare is pharmaceuticals. Unfortunately, many health insurance providers do not offer pharmaceutical coverage. Further, those who do, often offer limited coverage. Pharmacies that offer prescription discounts and membership plans can benefit from this list. So can low-cost pharmaceutical providers like generic pharmaceutical manufacturers. These are people who are in active need of affordable healthcare. They will be receptive to affordable pharmaceutical offerings.
Medical Devices And Disability Aid Manufacturers
Often medical devices and disability aids are rarely covered by insurance. This includes everything from mobility aids like walkers to disposable products like catheters to home modifications like ramps. Regardless of insurance coverage, these devices are very necessary. Manufacturers of medical devices, disability aids, and durable medical equipment can benefit from this list.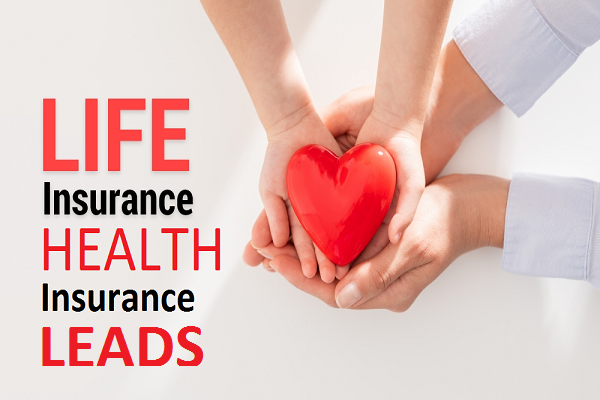 Life Insurance Providers
Health insurance and life insurance go hand in hand. Consumers looking for better health insurance options are often looking to financially protect their families. As more than 41% of Americans are struggling with healthcare debt, they are concerned about their health concerns being a further burden on their family. Life insurance is a product that helps people secure the financial future of their family in the event of the worst-case scenario. Life insurance providers including burial insurance providers can benefit from this leads list.
Chiropractors, Wellness, And Alternative Health Providers
Most people searching for a good health insurance option are currently struggling with a health issue. Providers of alternative health care like acupuncturists, Ayurveda practitioners, and homeopathic medicine providers can all benefit from our health insurance leads list. These individuals looking for therapies and relief from their health problems. Alternative providers offer supplementary options that can help these consumers find the relief they are seeking.
Supplement Manufacturers
Another popular alternative option is supplements. Supplemental health can address a range of conditions and can reduce their symptoms. If you are a health supplement manufacturer that offers vitamin, mineral, and herbal supplements, this is a great lead list option to consider. You can help them care for their issues while they look for a new health insurance provider.
Five Tips For Health Insurance Marketing With Our Leads Lists
If this is your first time using a health insurance leads list, here are our five biggest tips to help increase your ROI.
1. Act Fast!
Our leads lists are hot! These are consumers who have very recently requested to learn more about health insurance providers. They are actively looking to buy a policy immediately. We recommend waiting to purchase the list until you have your marketing strategy planned and ready to execute. That way you can be the first to provide a great offer to these consumers who are actively engaged in finding a health insurance policy.
2. Stay Compliant
Health insurance is a highly regulated industry and for good reason. All Americans have a legally-protected right to their privacy under Health Insurance Portability and Accountability Act (HIPAA). Make sure that you use secure channels to contact them to protect any potentially vulnerable information. Further, make sure that the language used in your contact is compliant with any state or federal laws.
3. Showcase Your Value
What makes you different from other health insurance providers on the market? Do you offer more coverage for less? Are you partnered with the practitioners in your area? Do you have secondary benefits like wellness programs or discounts for healthy lifestyle choices? Health insurance is a highly competitive market. When you contact these qualified leads, make sure to show off your competitive advantages. Help them understand why choosing your health insurance policy is the best choice for their health.
4. Personalize Your Reach Out
One of the most valuable things about our leads list is the variety of data points that can be used to really hit a consumer's pain points. When you receive the leads list, make sure to take the time to segment the list to match the needs of your customers. Then add some personal touches like their name or references to their location. This helps grab their attention, but also helps them feel like you truly understand what they need from a health insurance provider.
5. Highlight Your CTA
Once you've got them excited about your coverage, make sure to include an enticing call to action (CTA). CTAs are essentially instructions for how to take advantage of your offer. Include a CTA that helps them understand how to submit a quote and get more information. If you are using email or direct mail marketing, you can do this with a larger font, bright colors, or a button that leads them to a quote form.
Target This Valuable Demographic Of Consumers Now
Our health insurance leads are the best way to connect with prospective customers. All of these leads have requested information about your products and services recently. They are hot leads that with the right offer will make a purchase. These leads are highly time-sensitive and have a strong sense of urgency or the opportunity will be missed. It is important if you are trying to connect with this target market, that you work with a trusted leads provider that guarantees the time-sensitivity of their lists.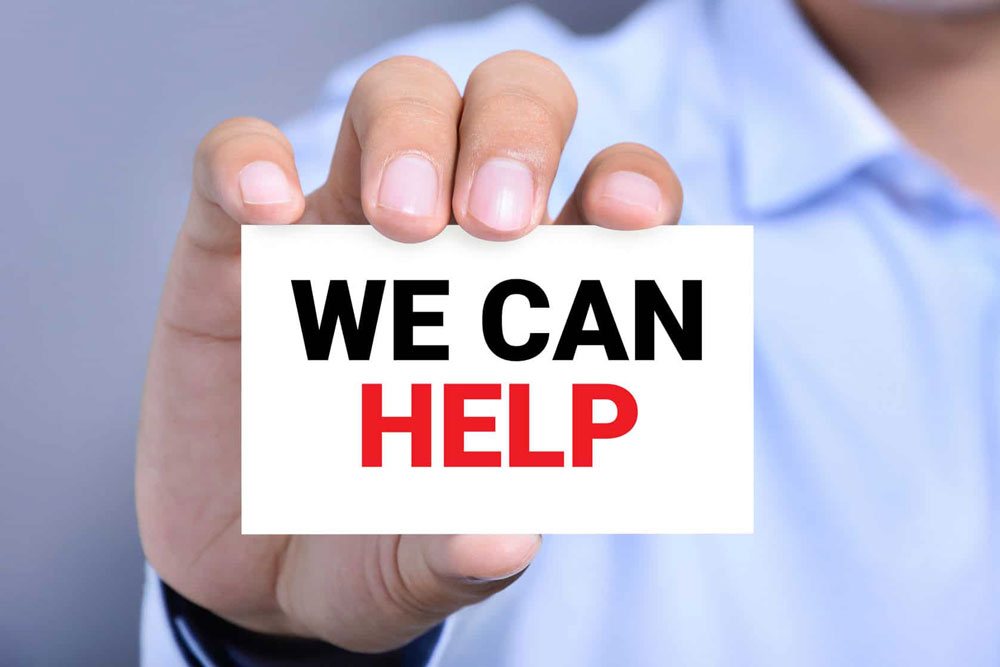 Work With The Most Trusted List Provider On The Market
Sprint Data Solutions Worldwide Marketing is the most trusted lead list provider on the market. Founded in Las Vegas, Sprint Data Solutions Worldwide Marketing is a federally-certified Service-Disabled Veteran-Owned Small Business (SDVOSB) based in Las Vegas. With one of the largest, most accurate databases, we can help you reach consumers in any target market both across the United States and internationally. Our leads lists are so trusted that we have active contracts with the federal government because they know they can count on our data quality.
All of our lead lists are built using strict, compliant collection protocols. Our data points are vetted, verified, and updated daily. We use national data certification systems like the National Change of Address (NCOA) and the Certified Address Accuracy System (CAAS) to ensure the highest degree of accuracy. Our lists contain valuable data points including contact information, demographics, and lifestyle data. With comprehensive data points, you can use marketing strategies like segmenting, personalization, and microtargeting to ensure that your message reaches the right consumer.
If you are interested in learning more about our health insurance leads lists, contact us. Our knowledgeable account representatives will help customize a list that meets your unique business goals. Then we will go point-by-point through all the data to make that you understand how to optimize this information in the list for a higher ROI. We'll also answer any questions and provide helpful tips.
With our health insurance list, you'll reach your ideal client for less. Get started today!