Digital Marketing Is The Next Channel For The 21st Century
The concept of marketing has evolved greatly over the last few centuries, and that has largely been tied to the types of media channels available. In the 19th century, the primary forms of marketing were print, as the printing press was the only mass media channel businesses could reasonably invest in. Things changed in the 20th century, as new technologies like radio and television created new ways to appeal to consumers beyond just ads in magazines, billboards on the road, or posters on the wall. Now marketing could speak to customers through the radio or even move, speak, and visually demonstrate products and services on television.
In the 21st century, the paradigms for marketing have expanded once more. Instead of the primary push being more fidelity in sound or image, the revolution has come from more granularity. Thanks to digital platforms, which often combine all the technologies and techniques of previous marketing channels, more people than ever can be reached. Added to this are specificity and precision for aligning the right product or service to someone with a higher interest. This more personalized, custom targeting is made possible only by the technologies afforded in the digital era.
This is the most effective way for many businesses to get a higher level of interest and response from a smaller pool of customers. It is something that Sprint Data Solutions Worldwide Marketing can help with.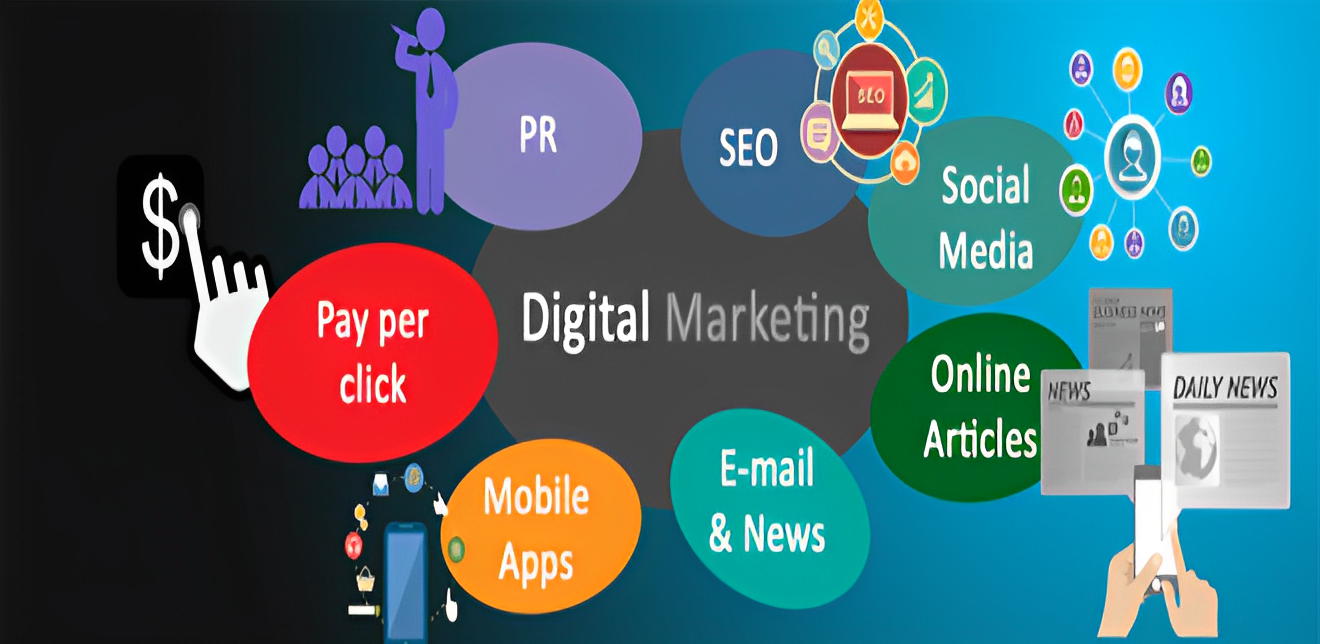 What Sprint Data Solutions Worldwide Marketing Is
Sprint Data Solutions Worldwide Marketing began life as the idea of a disabled veteran. The company first went into operations just before digital marketing became viable. At that time, traditional channels, like television and radio advertising, continued to play a dominant role. However, many people predicted that digital, like in other industries, would eventually become a major player once the industry tapped its potential.
The company's initial specialization was in direct mail, a type of marketing that would fortuitously impart skillsets in data acquisition, management, and analytics. Then, as predicted, digital marketing's promise was eventually realized, but there were few businesses with the expertise in data technology to capitalize on this. However, Sprint Data Solutions Worldwide Marketing was in a position to understand and exploit that potential. It integrated digital marketing into its range of services and enjoyed the early mover advantage, yielding significant gains for the company and its clients.
The Digital Marketing Difference
Digital marketing is a comparatively new frontier for promotional ventures. One of the biggest differences it offers from traditional media is trackable, specific data. Older media, such as television advertising, can reach a broad audience more than ever, but it cannot provide the detail or data behind that effort. When a commercial is broadcast on television, it is impossible to track how many people have seen it. There is even less certainty about how much of an increase in business can be attributed to that marketing. The only thing that can be done is to rely on statistical equations to give an approximate guess of reach and effect.
This all changes with digital marketing. The nature of the digital format is that all data must be trackable by nature. It is the only software that can interact with data to achieve its intended goal, whether to send an email to a specific recipient or respond to a click of an icon on a website to make a purchase. Without the ability to track data, digital interactions can't exist. This property has allowed much more information to be gathered and used for marketing purposes.
For example, at the most basic level, one crucial difference between direct mail and email is the 100% certainty digital marketing gives about email reception. Direct mail, being physical, can be misplaced. A recipient may never get the direct mail marketing because it was lost at the post office, so the business does not know whether a non-response means the recipient wasn't interested or never got the marketing in the first place. With email, there is always confirmation about whether an email has been successfully sent or failed to deliver. What's more, email even makes it possible for companies to know which incoming business directly results from email marketing. Email provides links for people to use, which, when tied to incentives such as discounts or promotions, gives users exact data not just on the fact that a piece of email marketing resulted in a sale, but even the exact person who responded, and their location, all of which can go further to providing more customer insight to refine future marketing efforts better.
Multi-Media
On top of this, digital marketing, unlike traditional marketing techniques, is not limited to the media it uses. For example, print can't use sound, radio can't use video, while video lacks the direct conversational interaction of telemarketing. Digital marketing has no such limitations, with any traditional form of media possible as a means of marketing and expression.
Email, for example, can be pure text, although it can also include graphic elements and full-color photography. It's even possible to embed links to websites, including video, audio, or interactive features for users to communicate directly with human staff or even an AI "chatbot" to handle basic interactions. And digital marketing is not just limited to email. Digital marketing can now also be employed with other means of communication and devices, such as cellular phones. Some of the format possibilities for digital marketing include:
Email Marketing
Email marketing is extremely versatile and, in some ways, more effective than traditional direct mail because it can be accessed by the recipient even when they're not at the location of their mailbox. This means that the marketing can be accessed from a desktop computer, a laptop computer on the go, and even smartphones that now receive an email just as easily as their larger computer counterparts.
Email marketing can be as plain or as elaborate as needed, with minimal but informative text, all the way to glossy ads with graphics, illustrations, photos, and even interactive elements. It is also a great source for tracking data since included links can take users directly to special offers and can even be automated to track and respond to customer behavior. For example, if a user has bought a particular consumable product in the past, you can automate a process where, when that item is restocked or on sale, the customer can have an email automatically sent to notify them. In the same way, existing customers can be automatically notified of upcoming sales and promotions without requiring the business to manually select individuals to include them on a list. It's even possible to send follow-up emails to customers who put products in a virtual shopping cart but then failed to follow through on the purchase.
Voice Broadcasting
Voice broadcasting is typically considered a technique from the past, especially with radio advertising and telemarketing, primarily audio formats. However, the versatility of digital marketing means that audio formats can easily be brought over to a digital medium and used in both traditional and new ways.
Voice broadcasting can now be embedded in emails, used as messages left on the phone, or even used as ads on different digital platforms. Some types of marketing benefit more from the human voice and audio effects, and if this is your product or service, voice broadcasting may be the more flexible digital format you're looking for.
Text/SMS
A comparatively new addition to digital marketing is the arrival of the "short messaging system," or SMS as it is known in some parts of the world, or "texting." Text/SMS came from an earlier, less robust period of cellular communication when phones lacked the storage space and computational power to receive an email or larger, more demanding digital file formats. It gets its name because it was used primarily for short text messages, usually only a few sentences, similar to what some social media platforms like Twitter still do today.
However, short also can mean punchy and memorable when done correctly. There is also a tendency among smartphone users to immediately check text/SMS messages, sometimes even more consistently than physical mail or email.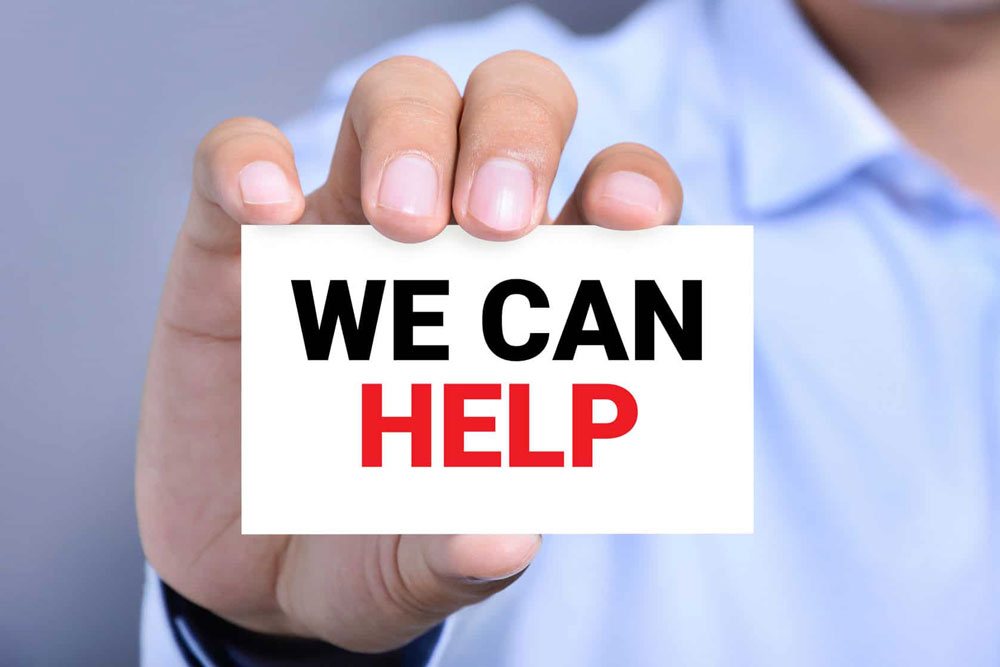 How We Can Help
Sprint Data Solutions Worldwide Marketing has spent years amassing a sizable archive of databases with contact information. We also have active alliances with reputable databases to expand the range of potential contacts. The data collection occurs only using ethical and legal means, like opt-in programs from signing up for newsletters, volunteering information for marketing use when creating an account for a website or service, filling out surveys, and donating business cards for data usage.
Perhaps more importantly, these databases are not static and are considered "living documents" that deserve periodic reviews. Databases are regularly subjected to revisitation and rechecking of data to ensure the currency and usefulness of the data. Some recipients, for example, may pass away or move to new locations, which can make marketing directed at them a waste of time and cost. These changes can be noted and addressed with regular reviews, ensuring clients get contact details that are still relevant and get value from their investment in this data.
However, using a large database is not a guarantee of sales success. Sprint Data Solutions Worldwide Marketing has artificial intelligence systems in place for data analytics. These apply machine learning algorithms to sort through data and organize them for higher relevance. This means that clients aren't just receiving a random pool of names, addresses, and locational data. The databases have been filtered according to client requirements and metrics so that the contacts meet the clients' marketing criteria, resulting in a higher likelihood of interest, engagement, and positive response.
An important element of the data is the geographic requirements that some clients may have. Contact details are available on a nationwide scale for those planning the largest possible marketing campaign. However, if it's only certain areas to be targeted, it's possible to focus on a region, like marketing only the New England area. Things can also scope down further if a marketing plan is for a single state, like Massachusetts, or even a single town or city. It's even possible for local marketing to target a single neighborhood in a city, like marketing only to Beacon Hill, Boston residents.
Another important element is taking advantage of data analytics to sort through and prioritize contacts based on customer characteristics. Metrics can be categorized according to ethnicity if a product or service would get more interest from African-Americans, or religious affiliations, such as a marketing campaign with higher receptivity from the Jewish community. Economic rankings are also available if there's a preference for targeting high-net-worth individuals. Even metrics such as ailments can be used if there's a product or service that would interest diabetic Americans.
An Array Of Services
Sprint Data Solutions Worldwide Marketing can put databases to good use with a variety of different digital marketing services, including:
Email Broadcasts
The most basic but still most effective form of digital marketing is email broadcast. This can be tailored to market a product or service or generate awareness about specific sales and promotional events. Email broadcasts are more likely to be read if they are targeted at the right market.
People interested in the product or service offered will typically exempt relevant marketing from their "spam filter," ensuring a much higher rate of interest, reception, and response.
Email Newsletter Broadcasting
Email newsletters can be an important marketing tool for something more in-depth and informative. Unlike special promotional events, email newsletters are generally expected to be more detailed and in-depth. While it's possible to market products and services in email newsletters, this is often augmented by other content that may be more meaningful or interesting to the recipients.
For example, if a business sells accessories for repairing and detailing automobiles, in addition to offering the products used in this activity, additional newsletter content may include articles on how to achieve better results. Wellness-oriented businesses can provide stress reduction products, in addition to articles on meditation or even announcements of special visits or seminars by relevant experts. Newsletters are an opportunity to expand and educate consumers beyond the confines of offering a product or service.
SMS Text Messaging Campaigns
Many people now use their phones more often during the day than their computers, thanks to these devices' portability and ease of use. As a result, sending an SMS/Text message is far more likely to be received when the consumer is present compared to physical mail or even email if they are away from a computer.
SMS/Text messaging campaigns do, however, require more thought as the character limitations of the format need a short, direct, creative copy to get the point across. Done correctly, however, this is a potent way to market a business, as SMS/texting lacks some of the barriers of other marketing, such as spam filters for email or recipients not answering the phone for telemarketing.
Voice Broadcasting Campaigns
Digital marketing now makes it possible to record marketing material, similar in format to radio advertising, or a message left to the answering service. Similar to SMS marketing, it's more effective for voice broadcasting campaigns to be short and direct, as most people will be unwilling to sit and listen to a lengthy recording.
However, one major advantage of voice broadcasting campaigns is automation. Unlike telemarketing which requires many employees to call up people one at a time, voice broadcasting is like email in that a single piece of marketing material can be sent out to multiple recipients simultaneously.
Ringless Voice Broadcasting Campaigns
Ringless voice broadcasting campaigns are similar to the normal version in terms of format and ease of use. As implied by the name, the difference is that this type of marketing doesn't trigger a phone to ring and instead goes directly to the voice mail or answering service.
This can be an effective marketing tactic as it still provides a human touch with a person reciting the message, but it has the advantage of digital metrics to track the effectiveness of the marketing and improve future attempts.
Email Turnkey Campaigns
A special service provided to clients on request is a turnkey email campaign. Some businesses may be interested in direct management of an email campaign but feel reluctant to do so because of a lack of experience. This special service guides clients through every stage of an email campaign, from the concept phase, copywriting, graphic design elements that may be desired for more visual impact, and finally, securing the necessary contacts from our network of databases, then sending the email out to the contacts on the list.
At each stage, clients get guidance on what will best serve their needs and learn the hows and whys of what works best in email marketing. The entire process happens under one roof, eliminating the usual need to source and vet different vendors at the various stages of the campaign, such as finding copywriters, graphic designers, database providers, and others.
If you want to reach out to customers or clients with digital marketing for your products and services, we can help. Contact Sprint Data Solutions Worldwide Marketing for the leads that can make a difference.