Access New Customers With Our Customizable Consumer Postal Mailing Lists
Direct mail is still one of the best marketing channels for reaching potential customers. Our customizable postal mailing lists offer the opportunity to reach your ideal target audience with direct mail marketing. Containing valuable data points including demographic, psychographic, and lifestyle information, you can target your messaging to exactly the right customers for your products and services. The best part is that our lists save you time and energy on sales prospecting while also helping you reach a larger audience.
Sprint Data Solutions Worldwide Marketing is your trusted leads list provider. We have consumer postal mailing lists to meet the needs of any business. If you're looking to reach more customers with powerful, effective messaging, our consumer postal mailing list is a great option for your business. Customized to meet your unique marketing needs, our consumer postal mailing lists have all the data to help you connect with the right customers.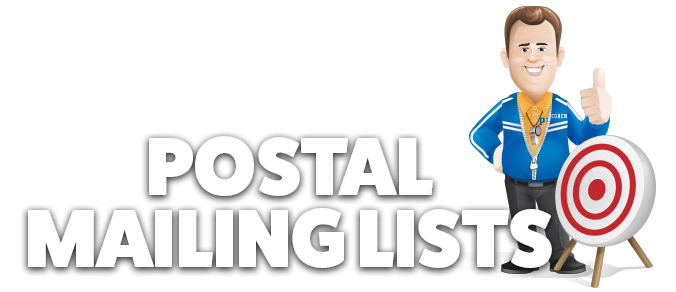 What Is A Consumer Postal Mailing List?
Consumer postal lists are leads lists that contain consumers grouped by lifestyle, interest, and purchasing history. They are people who have opted into hearing about offers from companies that match their needs, wants, and preferences. Consumer postal lists contain all the data you need to contact these people including name, address, city, state, ad zip. Depending on the list selected, our consumer postal lists from Sprint Data Solutions Worldwide Marketing may also contain other information like their occupation, marital status, and educational level. Consumer postal lists are most often used for direct mail marketing campaigns. They can also be used to connect with voters and donors to political campaigns and nonprofit organizations.
Access Postal Contacts From Our Nationwide Database
No matter your geographic area, Sprint Data Solutions Worldwide Marketing can help you reach your target audience. Our consumer lists cover the entire United States. They can be customized to your ideal geographic region. With our leads lists you can target people across the entire United States, in individual states, and even cities, counties, and neighborhoods. Further, we can target rural, suburban, and urban dwellers or an area with specific geographic features like coastal or mountainous areas. No matter who you are looking to reach or where they live, we can help you connect with them.
What Types Of Consumer Postal Lists Are Available?
At Sprint Data Solutions Worldwide Marketing, we have one of the largest databases on the market. No matter what industry you are in, we have a consumer postal list that will help you connect with your customers. Our lists include a wide range of niche interests, lifestyle preferences, and shopping behaviors. Here is just a small sample of the types of consumer postal lists we offer:
Jewelry Buyers Mailing Lists
Vitamin And Supplement Buyers Mailing Lists
Stamp Collectors Mailing Lists
Luggage Buyers Mailing Lists
Pet Owner Mailing Lists
Motorcycle Owners Mailing Lists
Vitamin And Supplement Buyers Mailing Lists
Travelers Mailing Lists
Gambler Mailing Lists
CBD Buyers Mailing Lists
These are just a few of the consumer postal lists you can access with Sprint Data Solutions Worldwide Marketing. If you're not sure what type of list will work best for your business, contact us. Our postal marketing expert account representatives will help you find a list that is right for your business goals.
Consumer Postal Lists Customized To Your Target Audience
We have a list to match any of your buyer personas. Whether your target market is broad like individuals over the age of 60, or highly specific like male life insurance carriers over the age of 60, we can help. We'll provide you with a list that matches your targets. No matter who they are, we can help you reach them.
Deep Customizable Solutions For MicroTargeting
One of the most attractive capabilities of our consumer postal lists is the ability to micro-target very niche consumers. We do this by crossing-referencing and combining our postal lists. For example, imagine you produce fishing rod mounts. We can take our small boat owners and combine that list with our fishing and hunting consumers, creating a custom postal list of boat owners that fish. This will bring your message right to the consumers that would be most interested in your product.
Another example is to imagine you sell leather goods like jackets and pants. We could take our leather buyers list and combine it with another consumer group that loves leather like Harley Davidson motorcycle owners to create a more expansive leads list. This can help you expand your sales into a whole new market that you may have never considered.
Call Sprint Data Solutions and see what unique blend of data can be created for your next targeted mail campaign. Our expert marketing team can help you identify market opportunities for your products and services.
How To Use A Consumer Postal List
Our consumer postal lists are organized for the highest possible utility. The data can be filtered, sorted, and tailored to your specific needs. The most popular way to use our consumer postal lists is with direct mail marketing campaigns. Our postal lists contain several data points, so they can also be used for personalization, segmenting, and micro-targeting. Our leads lists integrate with all large-scale printing and mailing systems. Once you create your assets, it's easy to then reach out.
What Is Direct Mail Marketing?
Direct mail marketing is a very effective and popular form of traditional marketing. Direct mail marketing is a strategy where marketing assets are delivered right to a prospective customer's mailbox. These can include:
Postcards
Bifold And Trifold Brochures
Flyers/One Sheets
Letters
Self-Mailers
Catalogs And Magazines
SWAG
It is a fast and effective way to connect directly with customers at their homes.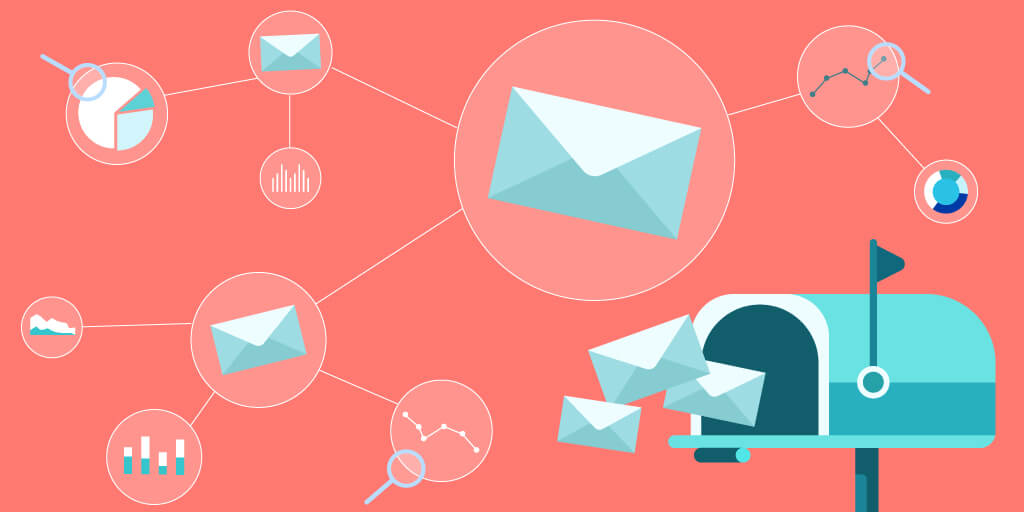 Seven Ways Direct Mail Marketing Benefits Businesses
There are many benefits to incorporating direct mail marketing into your marketing strategy including:
1. Direct Mail Offers High Response Rates
Direct mail has one of the highest response rates of any marketing channel. Response rates range from 5% for new prospects to 9% for prospects who have engaged with the brand before. In comparison, email marketing, which is another highly effective marketing channel, has less than a 2% response rate. You can even increase these response rates by incorporating other strategies like personalization.
2. Direct Mail Has A High ROI
Direct mail does require an upfront investment to pay for postage and the marketing assets themselves. However, it has an extremely high return on investment (ROI). In general, for every $1.27 spent, businesses earn back $4.09. Another accurate way to predict your direct mail ROI is to calculate 29% of your spend. As with the response rates, including offers, gifts, and promotions customized to your recipient's personal preferences can increase your ROI even higher.
3. There Is Less Competition In The Mailbox
The market is saturated with advertising. Many channels like email marketing and social media are full of direct competitors. However, there is less competition in people's mailboxes for their attention. You may be the only business in your industry that has contacted them through the mail. This can help you differentiate your brand and connect with your customers in more meaningful ways.
4. Builds Brand Trust
Most consumers consider direct mail to be more trustworthy than other marketing channels, especially those online. When you reach people through the post office, you are showing them that you are a legitimate and trustworthy company. They can take their time reading your messaging and learning about your products and services without any pressure. This builds consumer confidence in your brand and helps you gain new customers.
5. Direct Mailers Are Easy To Send
There are many providers that offer direct mail marketing services. These companies will design, print, and send your mailers if you just provide them with the consumer postal list. Even if you decide to do it in-house. Our lists make it easy to create fields for personalization, as well as automate postage. With the process being so easy, you can just focus on crafting a message that will truly resonate with your audience.
6. Direct Mail Creates A Memorable Impression
One of the best things about direct mail marketing is you are not limited. Unlike other marketing channels, you have to meet certain specifications like word count and size. With direct mail marketing, you are only limited by your marketing team's imagination. You can create colorful, eye-catching interactive mailing pieces that stand out. You can send them SWAG and branded gifts they will keep to constantly remind them of your products and services.
7. Measurable Performance
Collecting analytics is crucial to the success of any marketing campaign. Direct mail marketing has extremely easy-to-track metrics that can help you measure your performance including:
The results of the campaign, often known as the response rate
Impact of the timeframe you send your campaigns
Efficacy of design
These are very simple analytics, but they can help shape your direct mail campaign to be more effective each time. One of the secondary benefits of using our consumer postal mailing list is that you can send multiple campaigns before you need an updated list. Measuring these analytics can help you refine your marketing strategy, improving the results of every following campaign.
Direct mailing doesn't just come with all of these benefits, it also fits naturally with your other marketing efforts. For example, you can include a QR code that takes readers to your website or your social media platforms. Furthermore, direct mail marketing meets any budget. On average direct mail marketing campaigns range from $0.05 per marketing piece to $5.00. It all depends on what and how you send your mailers. The benefits of direct mail marketing are numerous!
Our Consumer Postal Mailing Lists Save Time, Money, And Resources
The most time-consuming and costly part of the sales process is prospecting. First, you have to do in-depth market research to identify your ideal customers. Then you have to find their contact information which is not always easy because most of this information is not public. Even if you do find their contact information, you then have to compile it into a meaningful and usable data table. Then you have to qualify those leads which can take forever. By the time you are done and have a qualified leads list, you've wasted hours and a lot of money.
Instead, skip this entire process and save time and money by purchasing a leads list. A leads list, like our consumer postal mailing lists, has all the information you need to connect with your customers. They include qualified leads who have expressed a direct interest in hearing from brands that are relevant to their interests. You'll save so much and have a higher return on your marketing efforts.
The best part is all the time and money that you save, you can invest in your other marketing strategies. Meaning you'll have exponential returns on our leads lists. Our consumer postal mailing lists are a must for any business looking to expand its market presence and reach more customers through direct mail. They'll give you a serious competitive advantage and position your brand for growth.
Is A Consumer Postal Mailing List Right For Your Business?
Our consumer postal mailing lists were designed for business-to-customer (B2C) marketers. They are compiled into niche interests, demographics, and lifestyle factors to help you connect with interested buyers. All of our lists contain comprehensive data points that can be used to segment, target, and personalize all of your messaging. They are organized to be extremely functional and help you reach a broader audience than with other marketing methods. No matter your industry, product, or service offering, we have a consumer postal mailing leads list that can help you reach your ideal customers.
Our lists can also offer a secondary benefit. Since they contain so many valuable data points, they can help you better understand your target market. For example, you can determine the age, location, and buying habits of your consumers by analyzing the data on this list. This can help you not only refine your existing buyer personas but create new ones. With the information on our consumer leads lists, many businesses find entirely new markets to sell their products.
If your business goals include:
Identifying new markets
Acquiring qualified leads
Expanding brand awareness
Building brand trust
Reaching potential customers
Building relationships with both potential and existing customers
Boosting brand engagement and open rates
Increasing website traffic
Selling more products and services
Then our consumer postal mailing list is perfect for your company. Contact our helpful account representatives to get started.
Industries That Can Benefit From Consumer Postal Mailing Lists
All B2C companies can benefit from our mailing lists. Here are some examples of the types of businesses that use our consumer postal mailing lists:
Home, life, health, and auto insurance providers
Financial services providers like banks, credit card companies, and wealth managers
Travel and hospitality businesses like hotels, resorts, and airlines
Wellness providers like chiropractors, acupuncturists, and supplement manufacturers
Health providers like hospitals, pharmacies, and pharmaceutical companies
Automotive mechanics, dealers, and manufacturers
Gaming, apps, and software companies
Gambling businesses like casinos, keno, and online poker
Nonprofits, political campaigns, and public service campaigns
Consumer goods and tech gadgets
Food and beverage companies
Home improvement, furniture, and home decor designers
This short list is nowhere near exhaustive. No matter what your business, your offering, or your target market is, we have a list that will meet your marketing goals.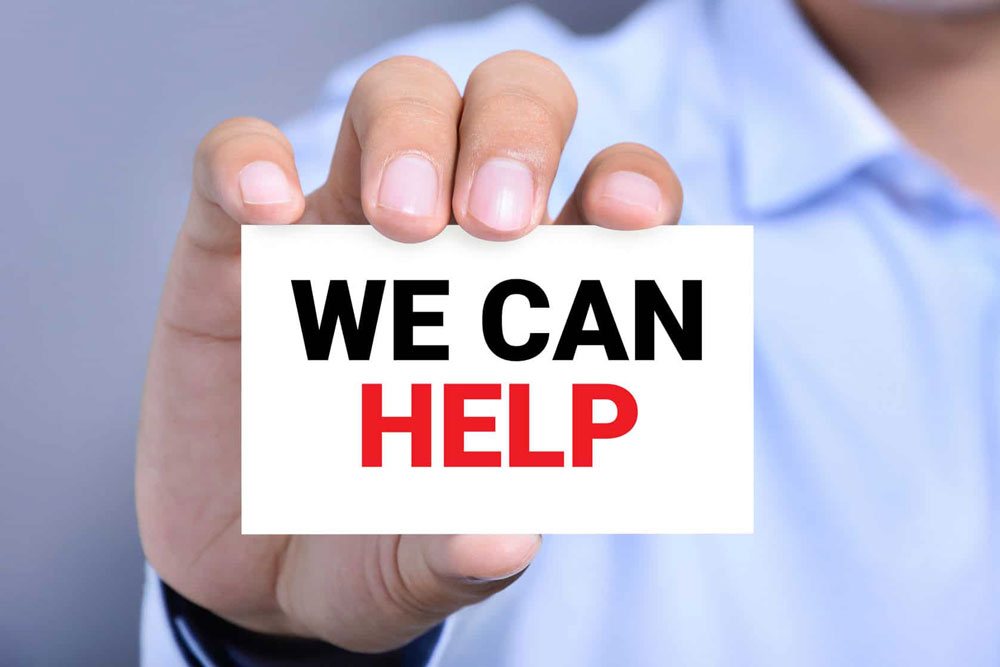 Sprint Data Solutions Worldwide Marketing Is Your Trust Partner
Sprint Data Solutions Worldwide Marketing has one of the largest and most accurate databases on the market. We use strict, compliant collection protocols to ensure that our lists only contain the hottest leads. All of our data is fully vetted, verified, and updated daily by our team of data engineers. We use national certification systems like the (NCOA) National Change of Address and the (CAAS) Certified Address Accuracy System, along with several screening checks to ensure the highest possible accuracy.
Founded in Las Vegas, Sprint Data Solutions Worldwide Marketing was created to empower businesses just like yours. Our team has over 50 years of experience in marketing that we leverage to empower your business. Further, as a certified service-disabled veteran-owned business (SDVOB), we understand the importance of trust. We guarantee the quality and accuracy of all our lists.
Contact Us To Get Started
At Sprint Data Solutions Worldwide Marketing, we're always available to help. When you contact us, our account representatives will not just help you get a leads list. We'll help you identify what leads list best matches your company goals. We answer any questions you have about our products and processes. Once you have selected the right list for your needs, we will walk you through each data point. That way you can understand all of the opportunities available within the list. We will help you optimize your marketing strategy for the highest possible return.
If you're ready to grow your business, contact us now!